Ronan recently finished at Sgoil Lionacleit and since then, he has been putting the extra time to good use. In Tagsa we are delighted to have Ronan as part of our Community Gardens team. Here is a short interview we had with Ronan a couple of weeks into his volunteering.
What attracted you to volunteering in the Gardens here?
I wanted to get out of the house and do something different, somewhere where I could learn something new. I used to help my dad with planting potatoes and onions and enjoyed it. We are obviously doing it on a bigger scale here.
Do you think you will do more gardening at home again?
Definitely, I'm seeing how many crops you can grow. I'd like to build a polytunnel at home – and grow sweetcorn and other crops that need the extra warmth.
I heard you have been doing quite a lot of volunteering in other projects – you must be busy!
Yes, I'm going for my Saltire Award – I've already completed 340 hours of volunteering and will get my Saltire Ascent Certificate soon. I'm volunteering with Caraidean doing telephone befriending and was also volunteering in a Holiday Club. The volunteering here will contribute to me getting my Ascent Award. I'm also getting involved in campaigning for COP26 – the global summit on climate change which will be held in Glasgow this year.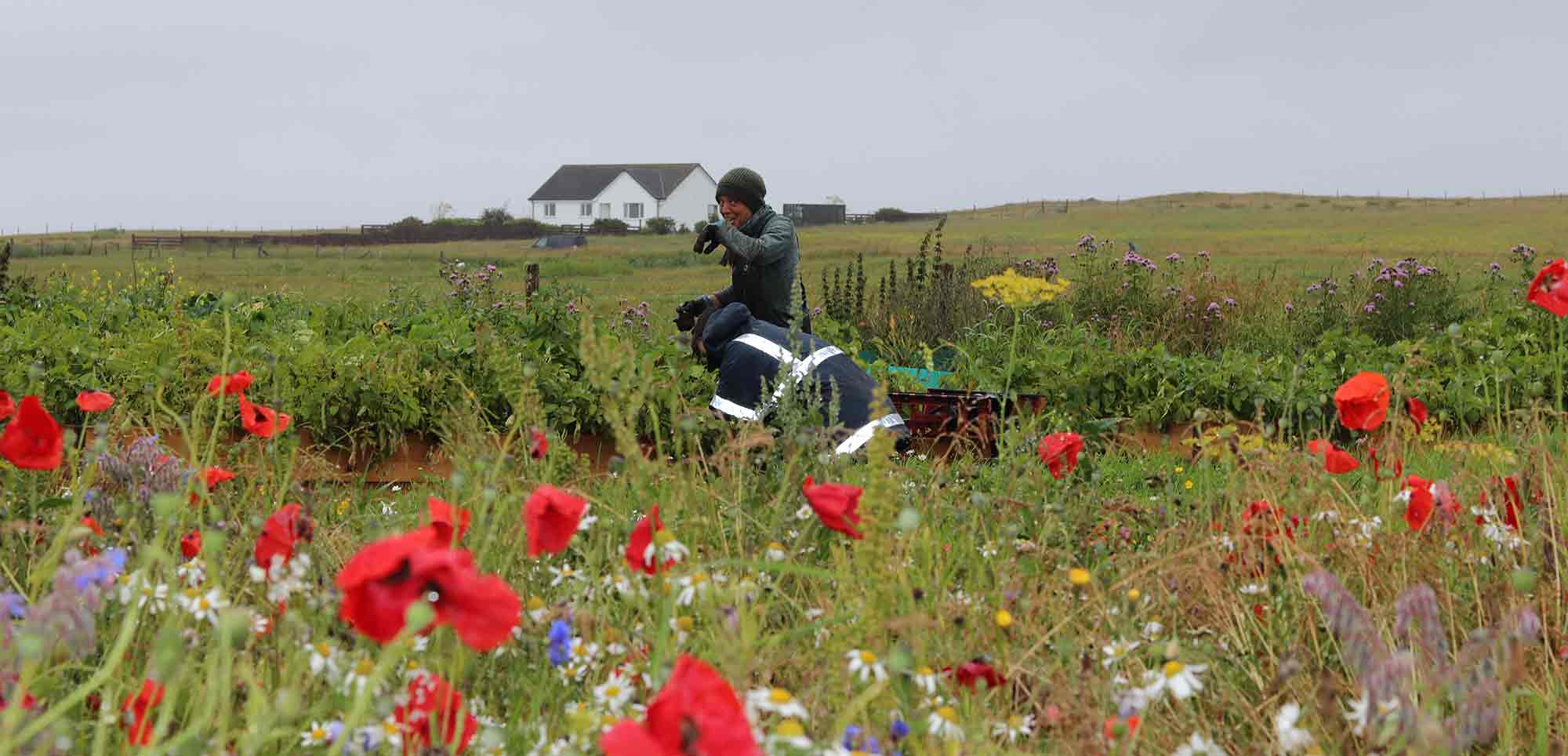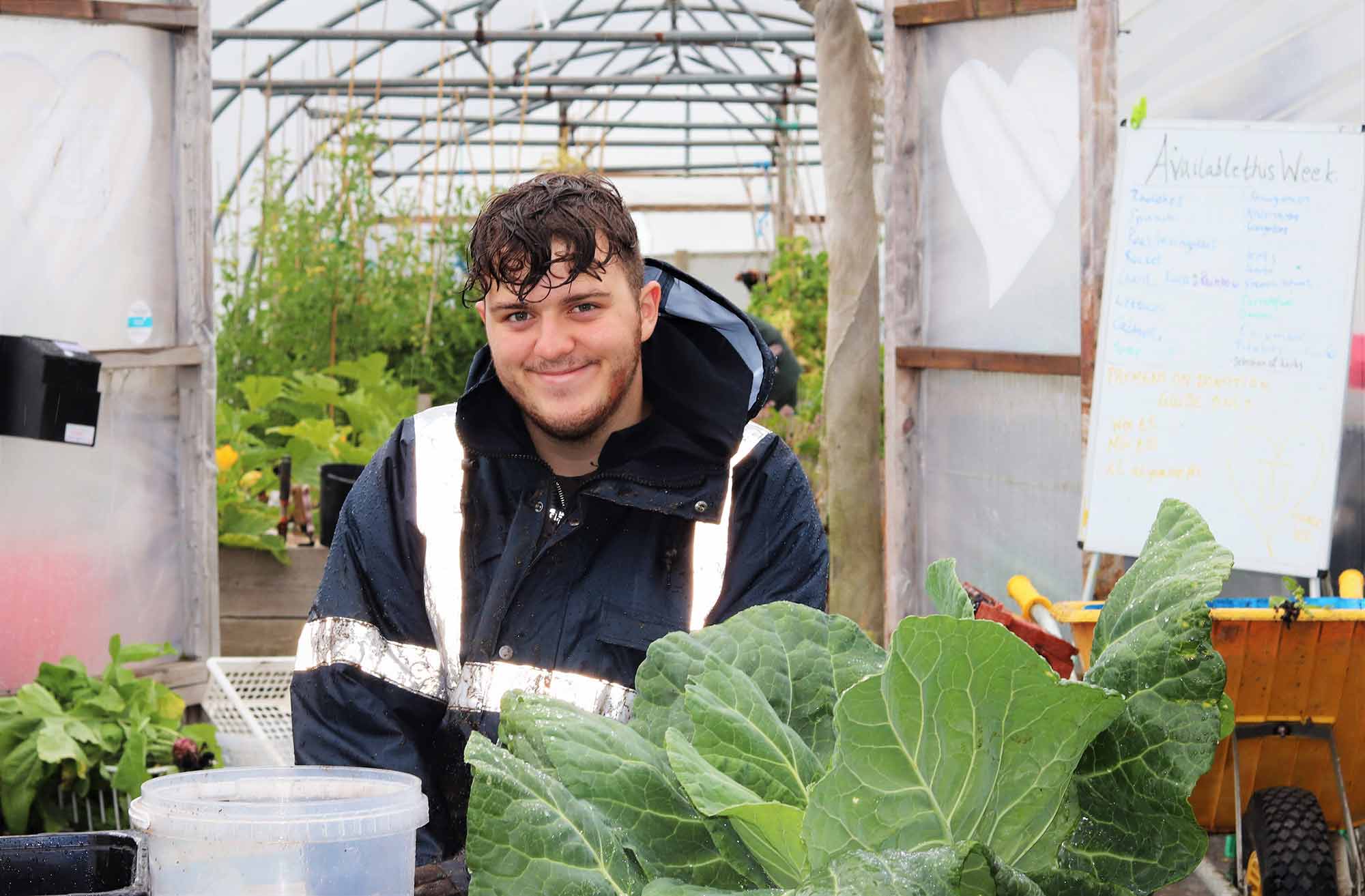 What do you enjoy most about being part of the team here in Tagsa?
Being with the people who visit mostly, as well as working with Olli and Theresa. I'm learning a lot and am actively involved in the work – planting, harvesting, re-potting, caring for plants like tomatoes and beans that need to be tied up. With visitors, so far, I am doing the basics but hope to be able to give more gardening advice as I learn more.
What crops have you been growing?
So many – sweetcorn, potatoes, swede, carrots, beans, courgettes, too many to mention!
Do you prefer working in the polytunnel or outside?
I think I prefer the polytunnels, but it can actually get very hot inside!
Would you encourage others to volunteer?
Definitely, it's very social and fulfilling at the same time.