Theresa and Kat, could you tell us a bit about the new Tagsa Local Food Markets?
"We have now run 2 monthly local food markets at the Tagsa Gardens. As well as selling our own vegetables, we have also brought together a group of local producers, under one roof, selling a variety of quality products including things like fish, shellfish, meat, eggs, home baking, ice cream, pizzas. To help create a social event for all of the community, we have also provided tea/coffee and food to eat on the day, as well as a number of activities for the kids."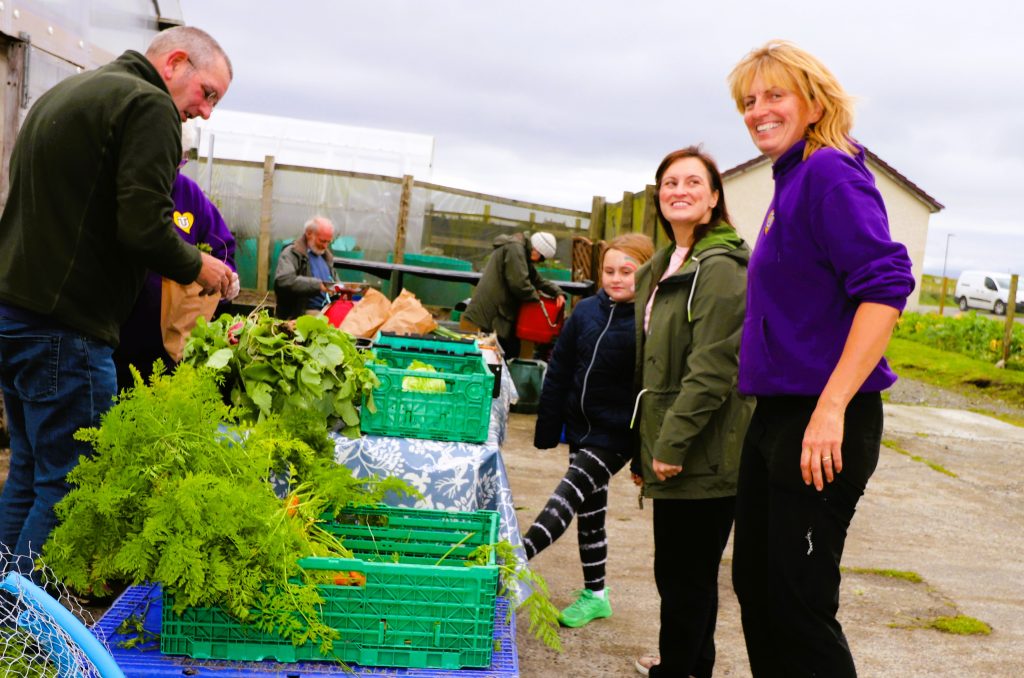 How do the Local Food Markets contribute to Tagsa's mission of health and wellbeing in Uist?
"By bringing the community together for a fun and positive event, celebrating our access to good quality local food products."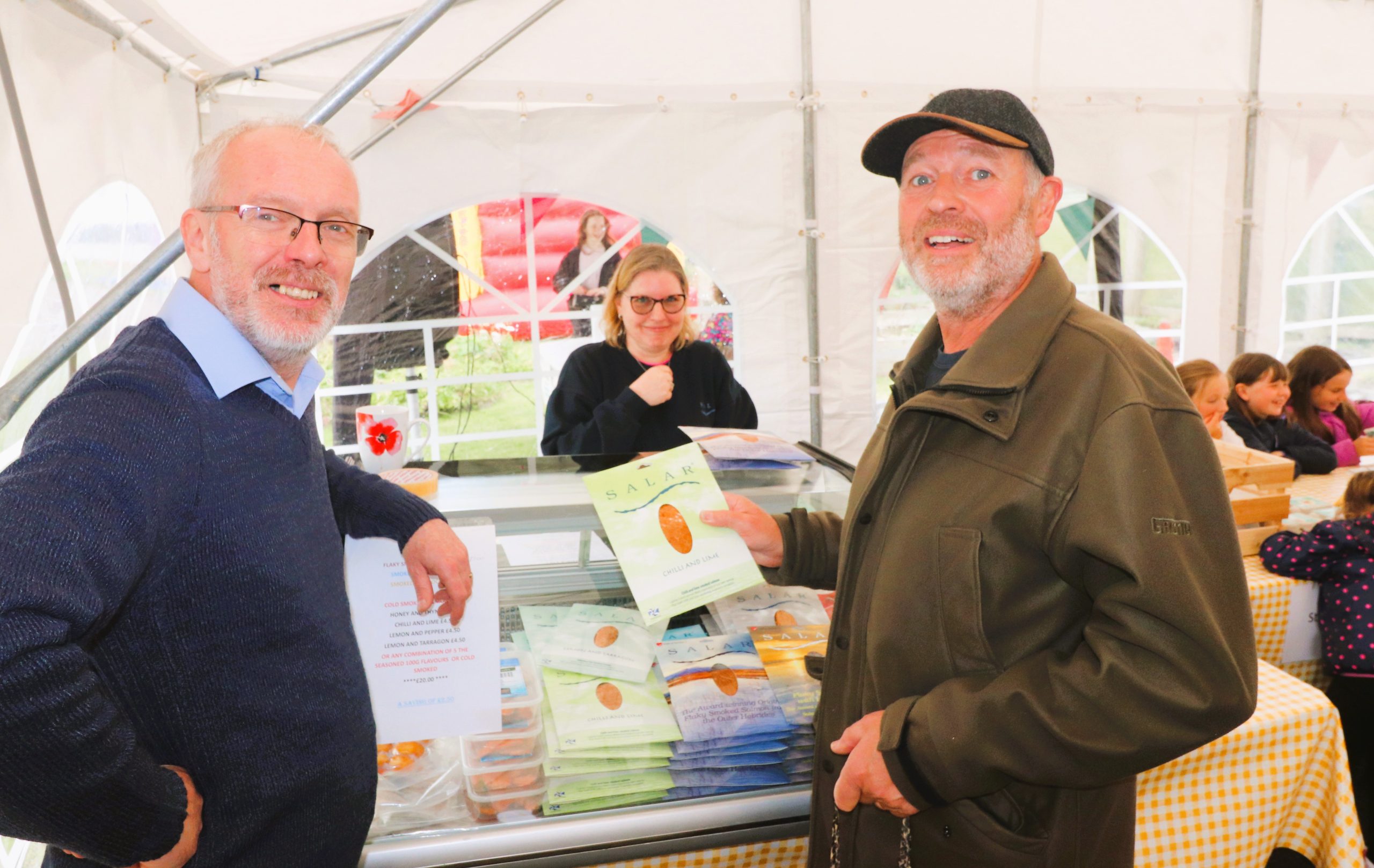 What do you think the main attractions are? Is it vegetables, fish, meat, eggs, bakery or the burgers?
"We would say that all of the producers are the main attraction and we know that every producer has had strong sales on the day. It can be difficult to get access to good fresh local produce and there has been a real buzz about us bringing a number of these producers together to one site on one day. I also think we have created a social event for the community, helping to bring people together for a fun day out."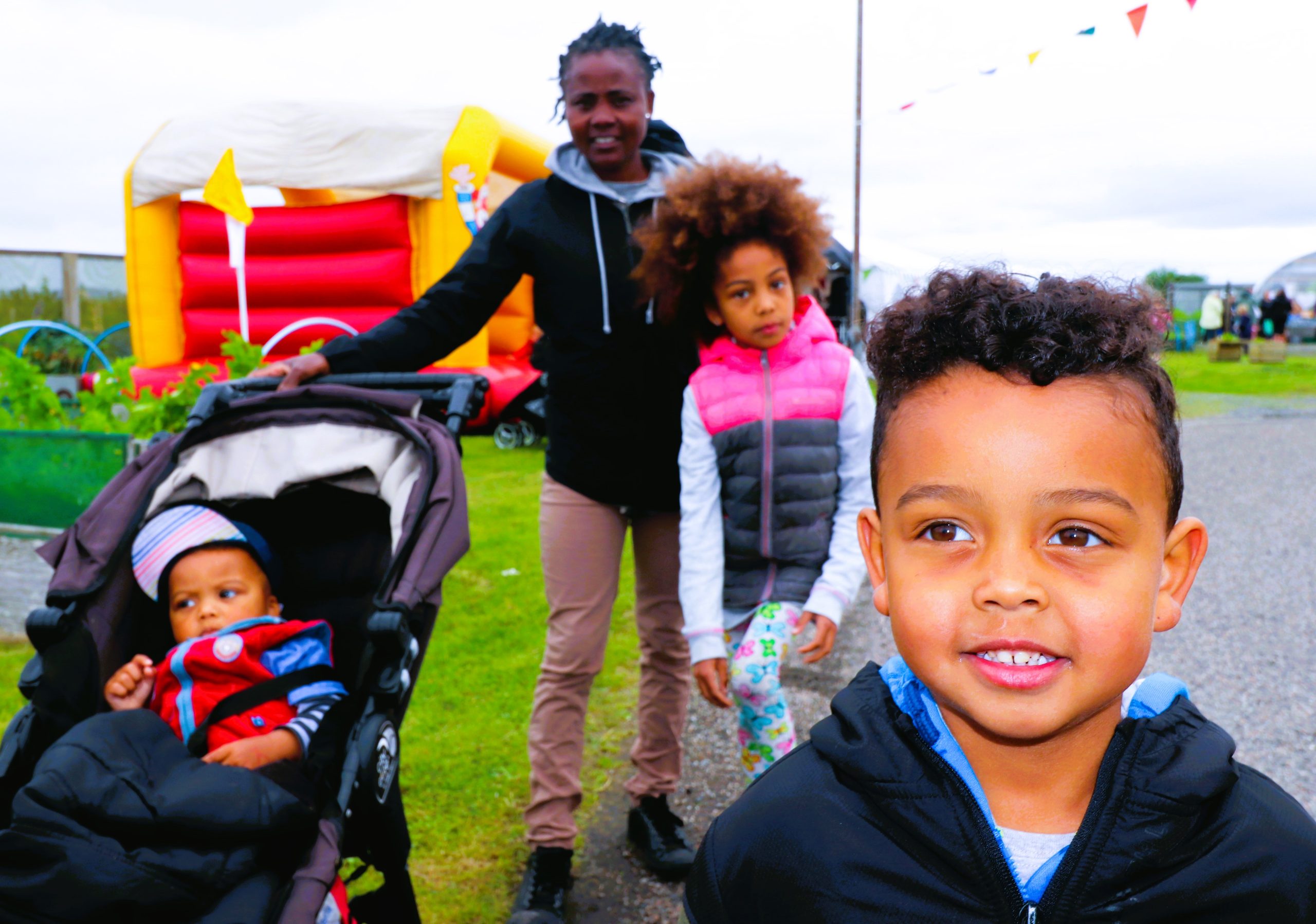 The East Camp site was very busy for both of the Markets so far – it must have been a lot of work for the team. What was the biggest challenge you faced?
"We think just getting the site ready and presented in the best way was the biggest challenge. We are a small team, all working part-time but the markets are really important to us all and so with the help of fantastic volunteers, we pull together to get things done. Who doesn't love making soup and baking scones and cakes at 11pm the night before!"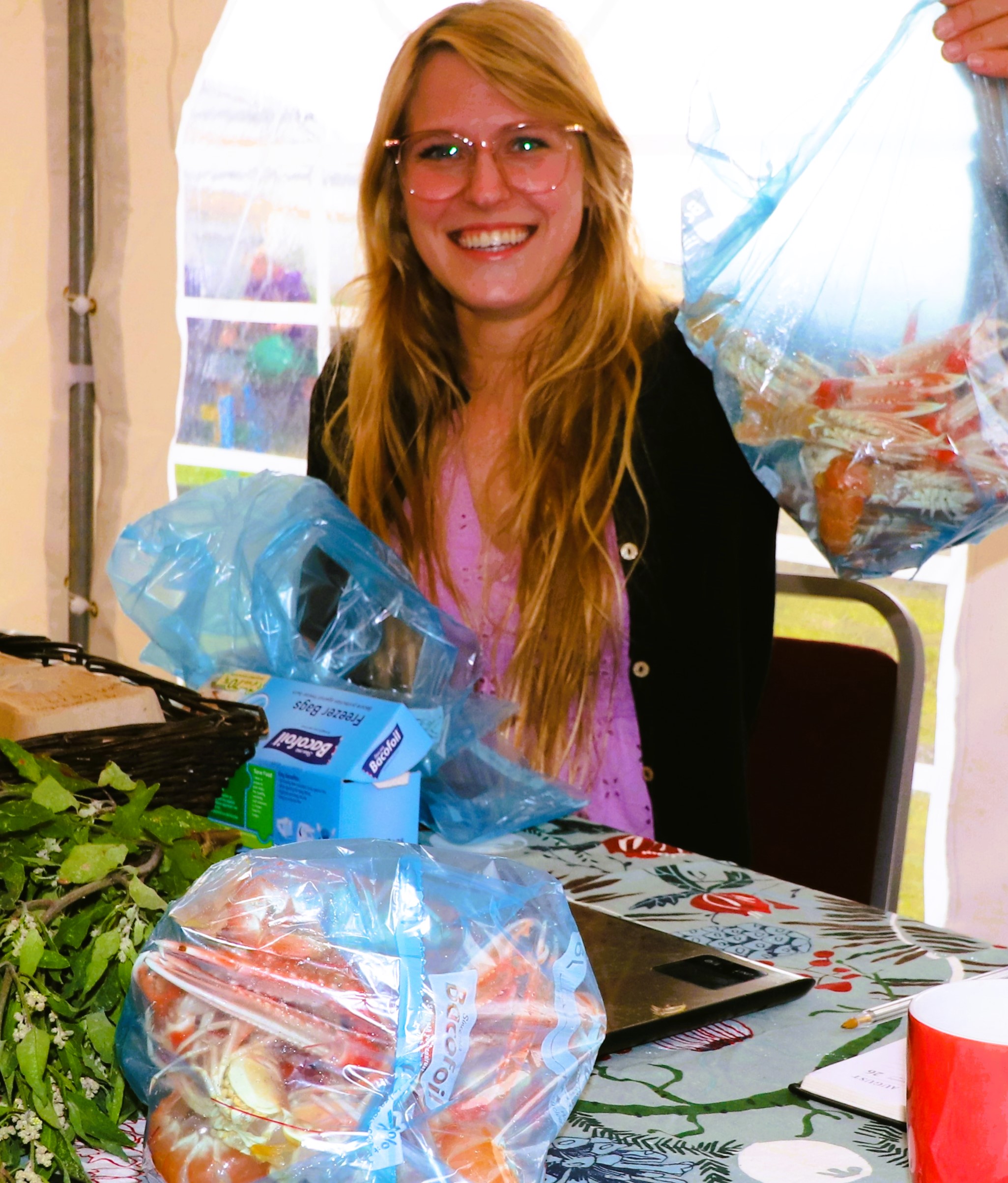 How do you see the Local Food Markets developing in the future? Are they here to stay?
"We hope so. We have had 2 really successful markets so far and the feedback has been really strong. We hope to create a more permanent structure for the market, which would allow us to run markets in all kinds of Hebridean weather, but also it would give us a clearer identity and an ability to create a bespoke space to really market and promote the producers."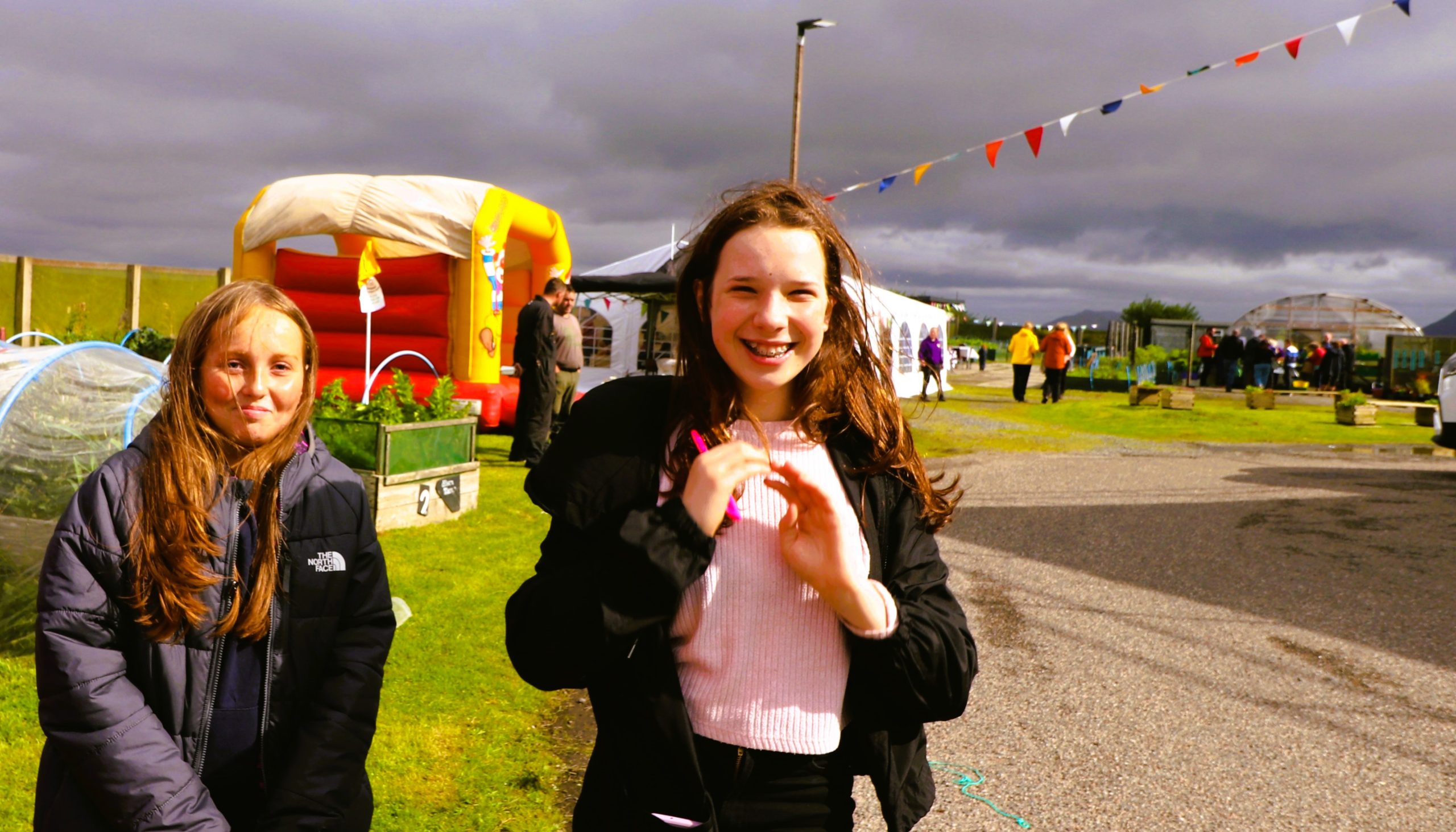 What would you say to local producers who would like to sell their veg, meat, fish, shellfish, baking and other products?
"Get in touch and we can chat. We are limited with space and we have to be conscious of the impact of too many producers selling similar products, but we are always keen to get to know new local producers, both for the food market but also for Neighbourfood, our click and collect service for local producers."